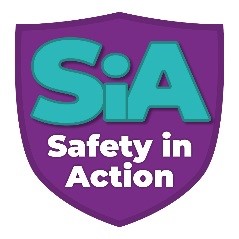 Invitation for home educated children to Newhaven Safety In Action
Home educated children are being invited to take part in the highly successful Safety in Action event being held at Newhaven Fort Durind the 2nd to the 6th of October.
The aim of this project is to teach children aged 10-12 years old how to deal with, or avoid, life threatening situations.
East Sussex Fire and Rescue Service want to make sure that home educated children don't get overlooked when it comes to the free Safety in Action events.
The emphasis during these events is learning lifesaving skills through participation – even if children make mistakes along the way, children will actively participate and learn how to deal with dangerous situations in a safe and controlled environment.
East Sussex Fire and Rescue, working alongside other emergency services and other agencies create simulated scenarios to allow children to think about safe responses to a variety of different situations.
Each child taking part will receive a participation certificate and a safety activity book.
This is a free event.
How to book
Dates: 2nd to 6th October
Venue: Newhaven Fort.
Children must be accompanied by their parent/carer or teacher. Siblings outside the age range are welcome but must be closely supervised by the parent or carer.
Don't miss out on an exciting opportunity if your child is home educated. If you would like to attend this half day session please contact Sophie.chester@esfrs.org to book your place.