---
We're Wildfire Ready - are you?
Find out the actions you can take to protect yourself, property and the community from the risk of wildfire.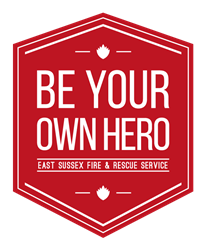 ---
Be Your Own Hero
We would love to be with you all the time to help keep you safe – but there are times you need to Be Your Own Hero.
---
Unwanted Fire Signals
An AFA is a system that warns people of a possible fire by automatic means such as a detector or manual means such as by a call point. This is very different to an unwanted fire signal.
Whenever an alarm has activated for a reason that is not a fire, it is a false alarm. If the fire and rescue service have attended the premises for this false alarm it is subsequently classified as an Unwanted Fire Signal (UwFS)
---
Become a Community Volunteer
Our Community Volunteers make a vital contribution by helping us provide fire and road safety information and practical support to the local community.
We are looking to encourage more volunteers to support our already successful teams active throughout East Sussex and the City of Brighton & Hove.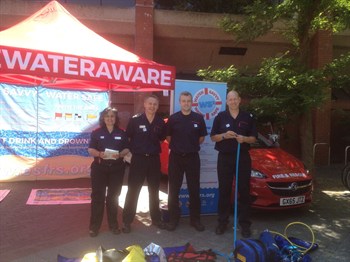 ---
Come and join the Fire Cadets
Are you aged 13-17
During your time on the programme, you'll make new friends, have loads of fun and learn all about what it means to be a firefighter and make a positive impact on your community.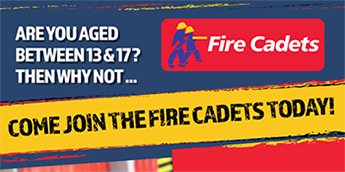 ---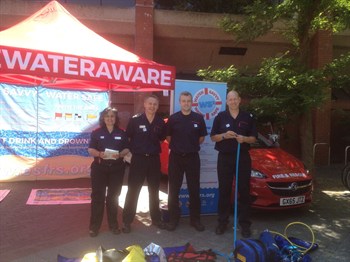 ---
Join an event
We hold lots of events throughout the year.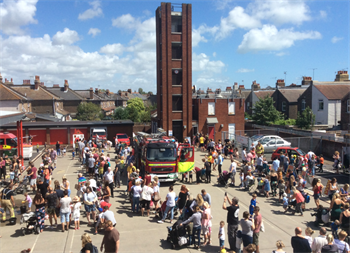 ---
Sign up to our newsletter
We will send you information about opportunities to take part in focus groups, community meetings, fun days and consultations, along with safety advice.
---
Public Engagement and Consultations
Public engagement and consultations may not always sound very exciting but they are a vital part of our work and something we obviously can't do with you!
We want to make sure your voice is heard when we are making important decisions and deciding what work to prioritise.
We have made the following promise.
We will:
Ensure you have the opportunity to influence our strategic and tactical plans
Increase the quality of engagement with you
Ensure equality and inclusion is a prime consideration when delivering engagement and consultation to ensure no group or individual is disadvantaged
What sorts of things do we ask you about?
Our Integrated Risk Management Plan – this is when we look at the risks in our communities and how we match our resources, such as fire stations and different types of fire appliances, to these. We do this every two to three years.
Our strategies – these set out what priorities we are going to concentrate on over two or three years on a particular topic, such as fire safety in the home.
Our finances – we will ask for opinions from the business community about Business Rates and also find out whether our Council Tax payers think they are getting a good deal.
We follow Government Consultation Principles
Consultations should be clear and concise
Consultations should have a purpose
Consultations should be informative
Consultations are only part of a process of engagement
Consultations should last for a proportionate amount of time
Consultations should be targeted
Consultations should take account of the groups being consulted
Consultations should be agreed before publication
Consultation should facilitate scrutiny
Government responses to consultations should be published in a timely fashion
Consultation exercises should not generally be launched during local or national election periods.
---
Join our Conversation Cafes
Preventing emergencies is a really important part of our work.
We are looking for people to join our conversations about communication campaigns to help us get better at keeping people safe.
---
Sponsorship and advertising opportunities
We have a number of sponsorship and advertising opportunities for organisations.
---
Tales of the Road
Our Tales of the Road surveys capture some of the stories from the perspective of the biker.
---
After the Incident Survey
Help us understand how we can improve the services we provide to you by completing our After the Incident Survey.
---
Clothing Banks
Special clothing recycling banks are now available at eight community fire stations
---