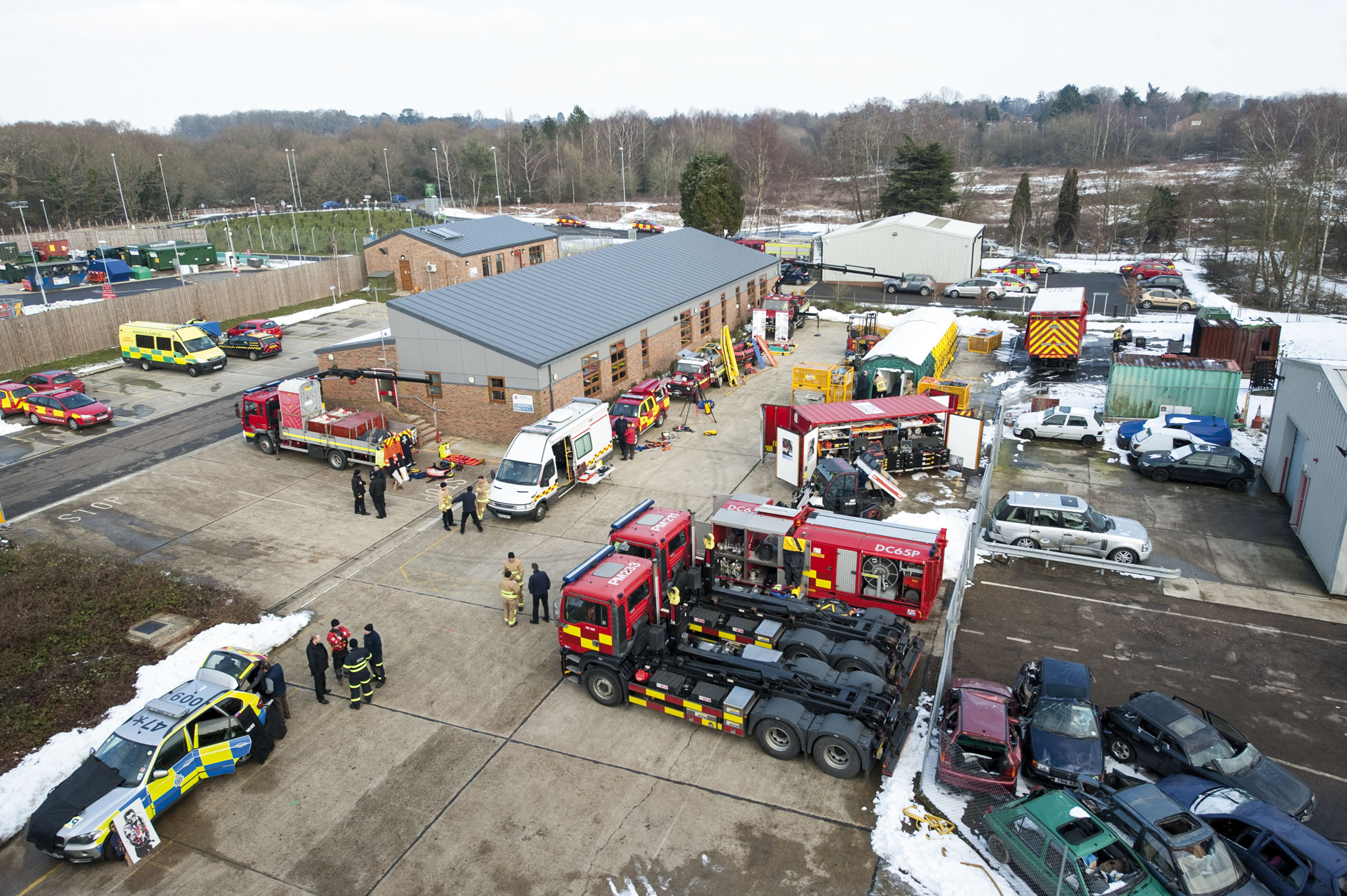 We do more than just respond to emergencies. We also work to prevent emergencies from happening in the first place, and protect people and property. By doing these things, we aim to make communities in East Sussex and Brighton an Hove safer.
Emergency Response Services
Our crews are available around the clock, every day of the year, to respond to a variety of fires and other emergencies, such as:
Fires
Road Traffic Collisions
Water Rescue
Rescue from Height
Hazardous Materials and Environmental protection
Other rescues – vehicles and equipment with off road/other capabilities to support incidents
UK Resilience – The National Resilience Capabilities Programme, run by the government, aims to improve the UK's ability to deal with and bounce back from significant civil emergencies. As part of this programme, we have access to specialized vehicles and equipment that can be deployed to deal with incidents that have a national impact. This includes:
Chemical, biological, radiological, nuclear explosive incidents

Water and high volume pumping
Prevention Services
In addition to responding to emergencies, we also provide education and advice to our communities. Often, people are most at risk from fires in their own homes, which is why we have created a range of services to promote the safety, health, and wellbeing of our local citizens. These services include:
Protection Services
Our protection services focus on three main areas: enforcing legislation related to fire safety, managing risks related to fires and other emergencies, and reducing incidents of arson. We take an integrated approach to addressing these issues.
Special Service Charges
We provide and charge organisations, individuals and companies for various other special services.
Useful links