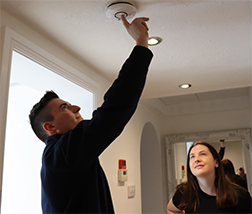 Even little things can make your home much safer for you and your family. You can ask for a home safety visit or learn about simple steps you can take yourself.
Book a Home Safety Visit
*Return the completed form to
What happens when we receive your request for a Home Safety Visit?
We will contact you to find a good time and date to visit or call you.
We will ask you some easy questions about your house and who lives there.
This helps us decide who to visit or call first.
Can you contact us on behalf of someone else?
Yes, you can! But make sure you ask their permission first.
Also, let them know that we will ask them a few questions.
Do we fit free smoke alarms?
We give free smoke alarms to those who need them the most.
We can also give advice and help with special alarms.
Don't be shy to contact us.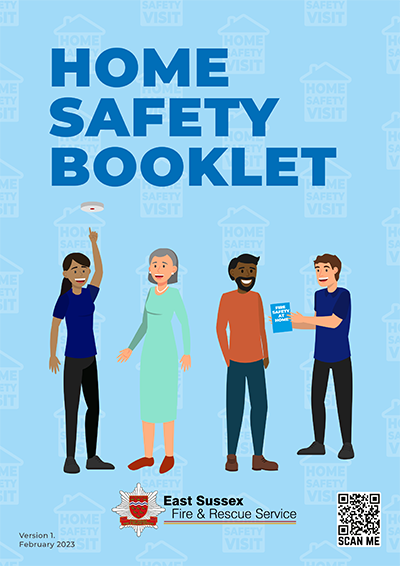 Home Safety Booklet
This is a simple guide that collects important safety information from different places.
It helps keep your home and family safe
This guide is especially helpful for keeping your home and family safe, especially children.
The booklet also covers other topics like mental health, wellbeing, dementia, and cost of living.
The guide can be helpful for everyone, even families who have someone with dementia.
The guide also has a page with useful phone numbers for extra help.
Overall, this guide is a useful tool for staying safe and healthy at home.
Online home fire safety check
Why not try the online home safety check its quick and easy and will offer advice to make your home safer
---