Fire Safety at Home
There are plenty of things you can do to protect your home from fire. Why not start by doing an online fire safety check. We have plenty of other information and advice.
---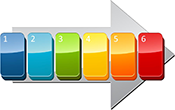 6-Steps to a safer home
There are plenty of ways that you can reduce the risk of fire, or how to deal with a fire if you are unfortunate to have one, but these six simple steps will go a long way to making your home safer.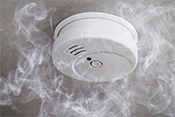 Fires in the Home
We have a page on the causes of fire in the home with advice and guidance on how to prevent these.
These are the three main causes:
---
Small things can make a real difference in your home, keeping you and your loved ones safer.

Book a home safety visits or find out about some of the things you can do yourself.

This easy-to-follow home fire safety check that will take you through your home one room at a time, simple questions will help you spot fire risks as you go.