Join our Conversation Cafes
Preventing emergencies is a really important part of our work.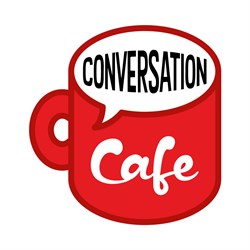 We are looking for people to join our conversations about communication campaigns to help us get better at keeping people safe.
It's essentially your chance to tell us what matters to you, influence our work, and ask for our help.
It doesn't matter what your background or experience is, as long as you live or work in East Sussex or Brighton and Hove.
Whether you represent an organisation or are speaking as an individual, you'll be very welcome!
We will send you invitations to our online Conversation Cafes where we will set out our plans to see what you think and listen to any ideas you have.
Join when you can!
There is no major commitment here. We know many people are very busy.
We aim to hold between 3 and 4 short online events a year and you can pick and choose which you would like to attend.
We will also run surveys, short polls, and (because we think you're special for giving up your time) competitions.
We have longer-term plans to see if we can hold face-to-face events in local areas taking into account the situation with Covid-19.
If you don't have easy access to a computer or the internet, have any accessibility requirements or questions, please contact us to find out more about getting involved.
We embrace these six principles for good conversation
Open-mindedness: Listen to and respect all points of view.
Acceptance: Suspend judgment as best you can.
Curiosity: Seek to understand rather than persuade.
Discovery: Question assumptions, look for new insights.
Sincerity: Speak what has personal heart and meaning.
Brevity: Go for honesty and depth but don't go on and on.