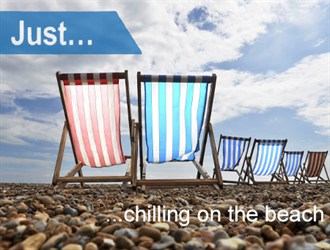 Beaches and coastlines are great places to enjoy a range of watersports and other activities. Which activity you're taking part in, take responsibility for your safety by making sure you are prepared for the conditions and properly trained.
If you see someone in difficulty, don't attempt a rescue – tell a lifeguard, or dial 999/112 and ask for the coastguard.
Always swim at a lifeguarded beach and swim between the red and yellow flags.
Never swim alone.
Make sure you understand and obey any safety flags at the beach and pay attention to the lifeguard, if there's one on duty.
Check the weather and tides before setting out.
Tell someone where you are going and when you'll be back.
Don't drink alcohol before going in or on the water.
While at the beach, never let your young children out of your reach – supervision is the key to preventing serious accidents.
Inflatable dinghies or lilos are a well-known hazard – do not use them in open water.
Keep in touch – take some means of communication with you, like a mobile phone or a whistle.