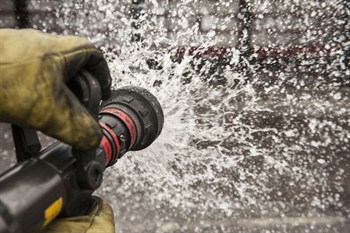 East Sussex Fire and Rescue Service are committed to ensuring that all of the domestic and commercial buildings that are occupied by members of the community within East Sussex and Brighton and Hove are safe from fire.
To this end, buildings that have fire engineered solutions and fixed installation systems, namely dry risers are tested to ensure that they are fully functional and operational in use.
The rising main tests carried out by ESFRS have now been improved to fully meet the requirements of British Standard 9990 2015.
If you would like East Sussex Fire & Rescue Service to carry out a test on your riser system please complete the downloadable form on this page and return to Risertesting@esfrs.org
Our crews will contact you and organise the test at a time to suit both parties. Please note that a responsible person from the property or an agent will need to be present while the test is carried out.
Our charges are as follows
£236.00 for the first Riser and £154 for each additional Riser
(Prices subject to change)